Who registers for gifts anymore?
In a world where experiences seem to dominate the registry seen, many soon-to-be married couples ask for cash or coupons to redeem for honeymoon adventures.  However, don't you think there are equally wonderful experiences to create with friends and family in your happily ever after?   Dream about the potential family get-togethers, soirees, bridal and baby showers as well as romantic nights you will spend in the future comfort of your own home.
These dreams can come true with the planning essentials and extras that will make a lifetime of events even more memorable.   It is about looking forward; A registry serves as a guide for your future household needs which should include a host of things to create your own traditions.  Many registry gifts will become the cherished items your friends and family will remember upon each visit to your home.  I can't begin to count the compliments I have heard over the years as we have used the dinner plates, serving pieces, vases, and many other things we received as wedding and shower gifts. I can hear my mother-in-law saying, "Use the good linens and china; that is what they are for." I have! I also have remembered those who have given us these lovely things! I am sure there are plenty of others who would concur with me: remembering their loved ones in the use of the gifts they have received from them.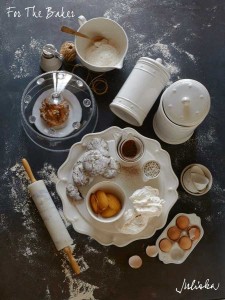 Even if combining two established homes, there will be things you will want to enjoy together.  Perhaps you will begin a new style of living, one that affords you the opportunity to start fresh.  Today's registries have limitless possibilities, and when well thought out these items received can be used for a lifetime of enjoyment.   This may be one of the main reasons why you should create a gift registry for your wedding.  These gifts will provide functional and lasting enjoyment.
Guests will want to give – Your guests will be excited to be a part of your big day, but more importantly they could be a part of your future everyday.  Many guests (particularly your parents generation) do not want to break from tradition offering their best wishes and congratulations in the form of a gift.  Help them out to provide an opportunity for them to share their happiness with you.  Creating a bridal registry is more than just asking for things, it is a bridge from those who you love to those who love you.
Creating a gift registry (or two) will prompt conversation among your friends and family, and get everyone excited about the giving possibilities as they anticipate the big day.  Don't be squeamish and don't think creating a gift registry is selfish. Assisting friends and family with a registry list will help those who are seeking a clear view of your style and needs.  Gifts from the registry are less likely to be returned because they are what you want and need. After the wedding, you will be very glad to have taken the time to create a registry.
You will also find this post under our registry page for future reference.